Background of Marino Nassif and Associates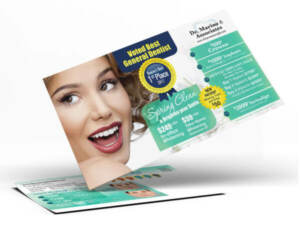 Northeast Ohio's leading provider of dental implants, Dr. Marino & Associates and Dr. Nassif & Associates, provides affordable dental services with a wide range of options for the entire family. Their services include cosmetics, implant placement, implant restoration, Cerec crowns and caps, botox, dermal fillers, teeth whitening, braces, and Invisalign. 
Dr. Marino & Associates and Dr. Nassif & Associates have proudly served the greater Cleveland and Akron areas for over three decades with the mission to provide the highest-quality and most technologically advanced dental care to individuals that would not have an opportunity to afford care.
They have been voted Akron Beacon Journal's Best Dentist for 5 years in the case of Marino & Associates and 4 years in the case of Nassif & Associates.
The Challenge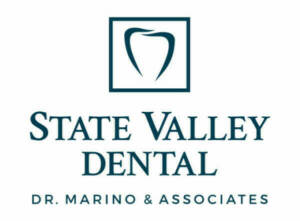 In 2019, business around the world was already burning out from traditional marketing and sales techniques. Due to the COVID-19 pandemic, there was a steep drop in face-to-face interaction. This led several private health care practices, including in dentistry, desperately needing to find a new way to reach their target audience. 
With the goal to ensure their online brand and marketing materials showed the world that they were still the number one choice for dentists in Akron, the affordable dental service experts at Dr. Marino decided to shift their marketing strategy from traditional techniques towards growing organic traffic with SEO.
The Approach
Dr. Marino and Associates then allocated their marketing budget towards Search Engine Optimization (SEO) marketing. ADVAN was excited to help our client succeed by creating a specific SEO strategy tailored to their business goals.
Dr. Marino and Associates wanted to take advantage of the power of a memorable brand identity. They worked closely with us to develop a clear, corporate look and brand standards. Through this process, we recognized that not everyone has a positive association with dental health, but everyone does have a positive association with a big, healthy smile. We then developed their messaging, color scheme, and logos for consistent branding across their website, social media platforms, and other marketing materials. 
Our SEO strategies included a website redesign, keyword research to position the Marino-Nassif dental offices as the #1 provider of dental implants across Northeast Ohio, to pursue the top positions on Google that they could reach as local affordable dental services and family dentists, boost their conversions for selected dental services, and become the most trusted brand on dental implants in Google search results This helped solidify the reputations of Marino & Associates and Nassif & Associates as family dentists that local families would remember and keep returning to.
 The Results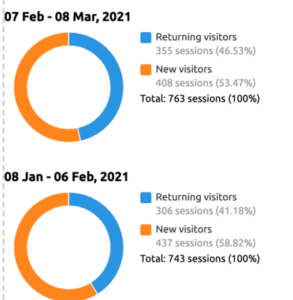 With the initial web redesign and SEO push, Dr. Marino and Associates have continued to allocate their marketing budget towards monthly SEO services. Since September of 2019, Dr. Marino and Associates have positioned themselves as the most trustworthy provider of affordable dental services in northeast Ohio. 
ADVAN increased organic online traffic by 650% for this client and increased the number of keywords used to the top 3 positions by 77%. This allowed the practice to expand their business. Today, Marino & Associates and Nassif & Associates continue to grow through new patients, retaining existing patients, and adding new locations to continue to share their expertise and dental care.